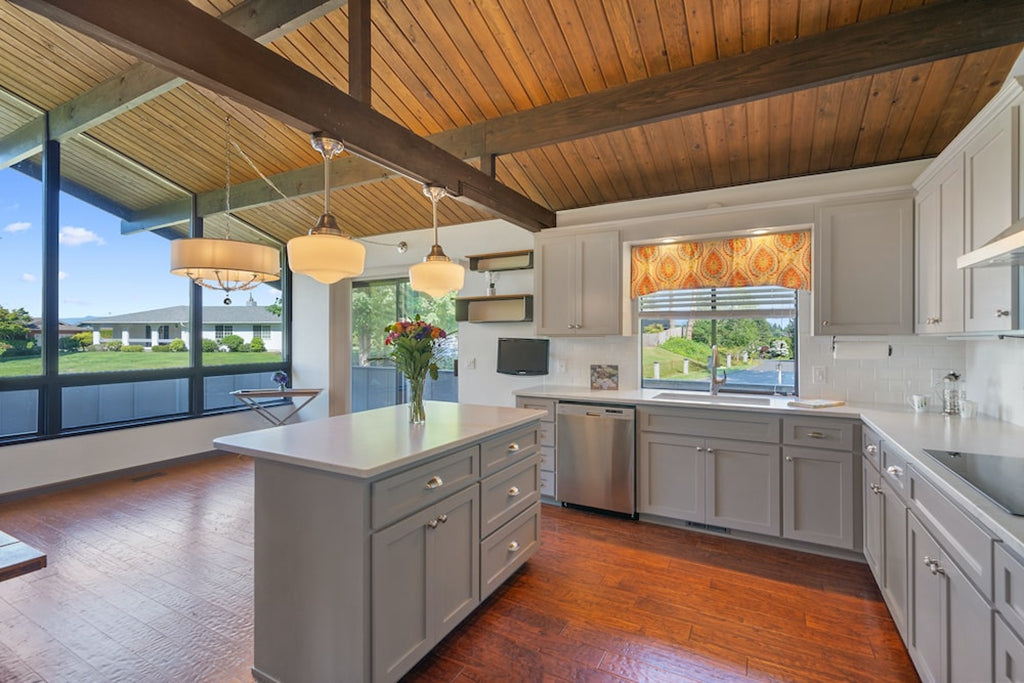 Finding the Best Kitchen Sinks for Small Spaces
Small spaces can be a challenge when it comes to finding the right kitchen sink fittings and accessories. But it's not impossible to find the perfect sink for your kitchen. Here are a few tips to help you find the best kitchen sink for your small space.
1. Measure Twice, Buy Once
Before you buy a kitchen sink, make sure you measure the space available first. Measure the width, depth, and height of the space. Be sure to also check for any obstructions that could interfere with the installation of a kitchen sink. Once you have the measurements, you can then look for a kitchen sink that will fit your exact measurements.
2. Keep Your Budget In Mind
Kitchen sinks come in a wide range of prices, so it is important to keep your budget in mind when shopping. Consider whether you'd like a stainless steel, porcelain or composite material sink. Different materials will affect the overall price of the sink, so factor in the costs associated with each material when deciding which one is best for your kitchen.
3. Consider Features and Functionality
Think about how much you plan to use your sink and any specific features you are looking for. If you are someone who does a lot of cooking, a double-basin kitchen sink will give you extra room to do your prep work. Some sinks also come with added features such as split drains, touchless faucets, and sprayers. Determine which features are important to you and look for sinks that offer them.
4. Look For Quality
When shopping for kitchen sinks, make sure to look for quality. A good quality sink should be both durable and easy to maintain. Look for sinks made of durable materials such as stainless steel or composite materials that are easy to clean and won't scratch or stain easily.
5. Think About Your Style
Kitchen sinks come in various styles, from modern and sleek to traditional and classic. Consider your current kitchen décor and find a sink that matches your style. The sink should be an extension of your kitchen and not just a functional piece of equipment.
Finding the best kitchen sink for a small space isn't easy, but it is possible! Following these tips will help you find the perfect sink for your space. The kitchen is an important part of any home and having the right sink is essential. With the trend towards smaller living spaces, finding a kitchen sink that fits your space can be a challenge. Fortunately, there are a number of options available to you.
When looking for a kitchen sink for a smaller space, size is the first thing to consider. Most sinks come in standard sizes and come in either stainless steel or porcelain. The smaller stainless steel models are usually most suitable for small spaces as they are often lightweight and easy to install. Porcelain models tend to be more difficult to install and require more maintenance, so they may not be the best choice for a small space.
Consider the finish of the sink as well. There are a number of different finishes available, from brushed stainless steel to more elaborate designs. Select one that fits your taste and complements the decor in your kitchen.
Finally, consider the type of sink you want. Drop-in or top mount models are a great choice for small spaces as they don't take up a lot of counter space. If you're short on counter space, a wall mounted or undermount sink may be the way to go. Be sure to measure your counter space to make sure the sink you choose is the right size for the area.
When it comes to finding the best kitchen sink for small spaces, there is plenty of options available. Consider size, material, finish, and type of sink to find the one that fits your needs and space. With a bit of research and comparison shopping, you'll be able to find the perfect sink for your kitchen.